It's time to be more demanding from your medical oxygen supplier!
Through our pharmaceutical expertise, technical know-how and commitment to the highest standards of safety and quality, we support veterinary surgeons worldwide in delivering the best care possible.
Air Liquide Healthcare is a worldwide leading provider of medical gases to veterinary surgeons, hospitals and proximity care facilities.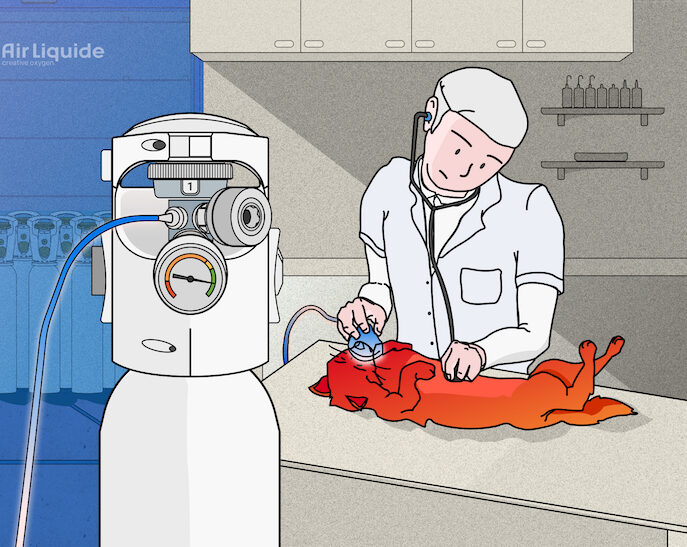 Order a wide range of medical oxygen and equipment tailored for use in surgery and veterinary care
Medical Oxygen cylinders with IntegrAL Pressure Regulator
ALL in ONE piece
Air Liquide offer Medical Oxygen high capacity cylinders with an innovative design of an IntegrAL valve
Cost-saver
Significant reduction in new replacement flow meter & equipment maintenance expenditure.
Manage oxygen flow rate with accuracy
Accurate flow rate delivery of 1, 2, 3, 4, 5, 6, 9, 12 or 15 Litres per minute
Increase in cylinders capacity
Lightweight 2 Litre AD cylinder option with 44% increase in cylinder capacity
Documentation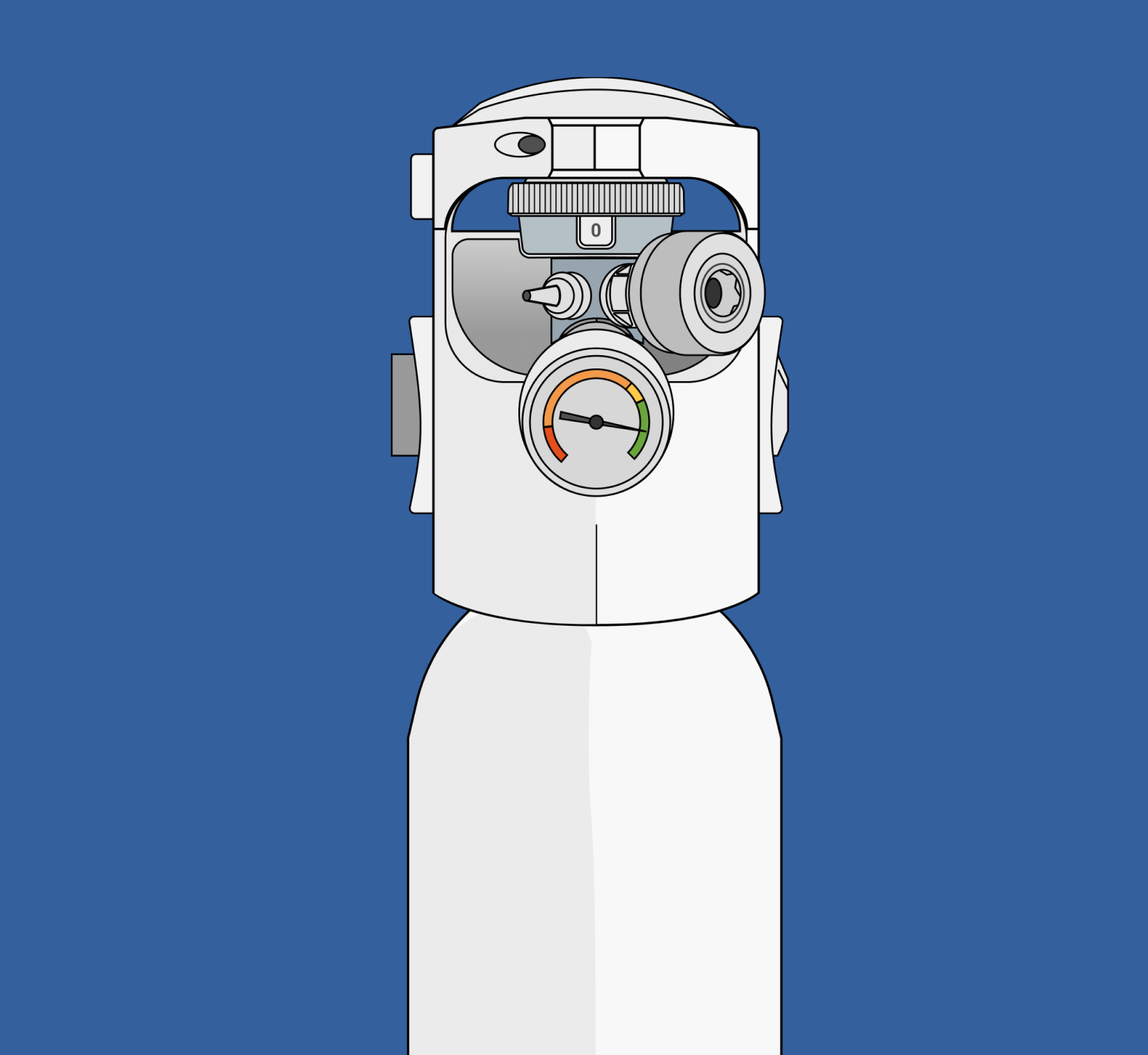 Medical Oxygen cylinders with Pin Index Valves
Benefits for our customers
Air Liquide offer an innovative design for
Pin Index handwheel operated valves
incorporating a Push & Turn mechanism
Simple to operate
Easy attachment of regulators and
administration devices
Safety first
Cylinders incorporating the Push & Turn Pin Index Valve have additional safety mechanisms to benefit our customers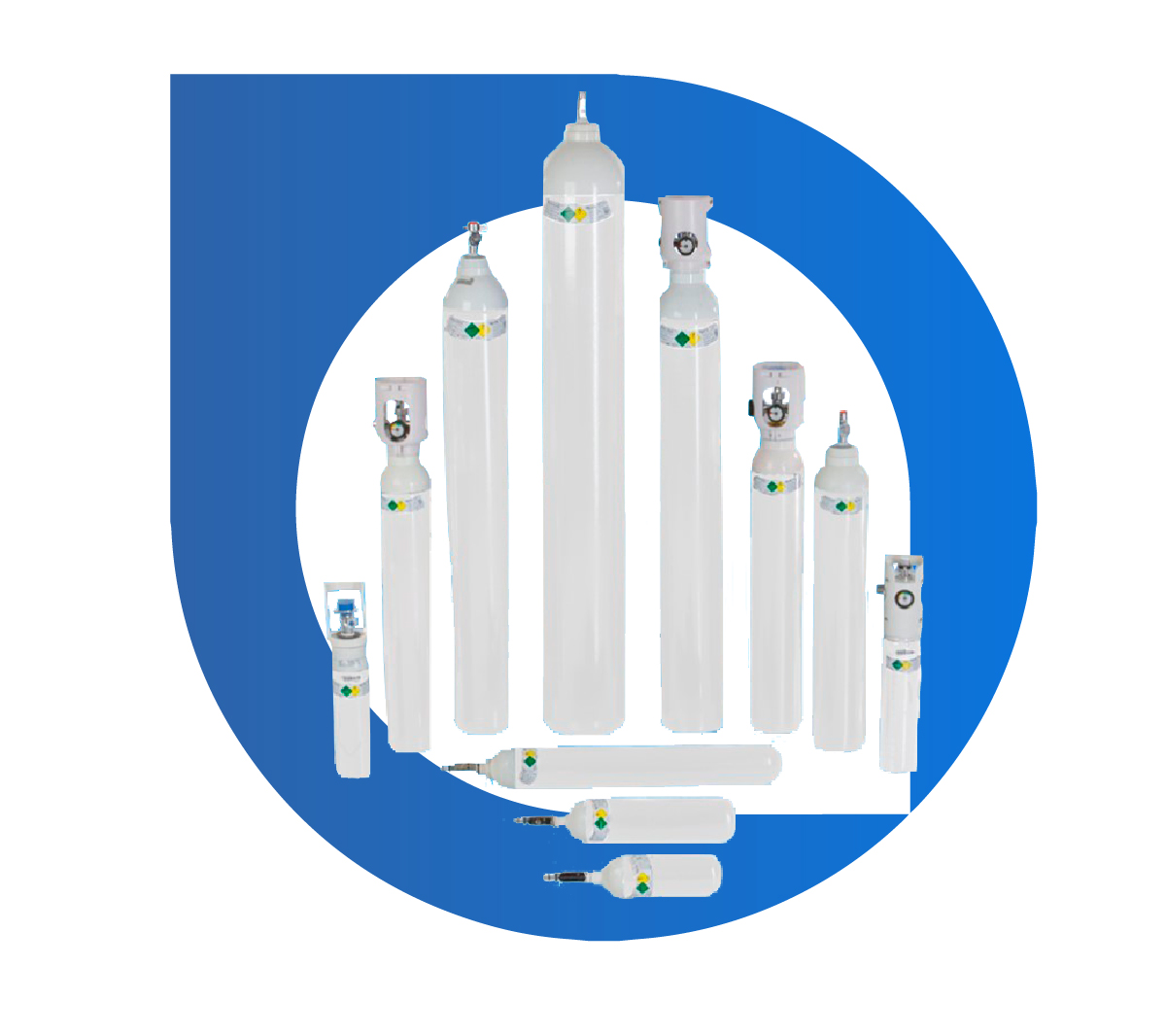 The recurring questions
How do I get a quote or a proposal?
Our account managers are here to discuss your requirements. Once we understand your business needs we will be happy to provide a competetive quotation . Please contact us.
What gases do you supply?
Oxygen, Nitrous Oxide, Equanox (Nitrous Oxide/Oxygen Mixture) Nitrogen, Heliox (Helium/Oxygen mix) Carbon Dioxide (Various cylinder sizes/types to suit your needs).
Where can I find delivery days in my area?
Although our aim is to offer next day delivery where possible, we can confirm delivery dates when a delivery address has been provided or upon account creation.
How do I place an order?
We have a dedicated free online order system (D.Co.Med) which offers a comprehensive solution to ordering. However, you can also place your order via our customer service helpline or speaking to your dedicated account managers.
How do I open an account?
We have dedicated account managers that can assist you with this process, we will help you by calling customer services on 0330 123 5469
How do I open an account with multiple sites?
This is an easy process in which an account manager is there to assist you in this requirement. Contact us on 0330 123 5469
Contact information
Our address
Station Rd, Coleshill, Birmingham B46 1JY, United Kingdom
Customer Service
Monday to Friday 8:00 - 18:00

To find out more about home oxygen therapy, contact Homecare UK or visit their website.
Mobile. 0330 123 5469
Receive a response within 12 hours